5 Best Sustainable Australian Swimwear Brands
With a plethora of sustainable Australian swimwear brands on the market, it can be tough to know which one is best for you!

This is why we've previewed 5 labels that you need to keep an eye on! Whether it be recycled, organic or even biodegradable, swimwear brands are finding innovative ways to minimise our impact on the planet.

After all, it's important that we protect the oceans that we adore by wearing sustainable swimwear!
Things to consider when buying Australian or sustainable swimwear brands
With so many different ways to make an eco-friendly choice, it's vital to know what matters most to you. Here are four important questions to as:

1. Is it recycled swimwear? With many brands regenerating discarded fibres and plastic bottles, there are variety of stunning options using recycled materials.

2. Is it biodegradable? Recent innovations have resulted in swimwear that biodegrades... but don't worry, it still has a 3-5 year life expectancy!

3. Is it Australian made? Be sure to filter your initial search for Australian made swimwear brands as this will help to narrow your list of options.

4. What colour or style do I want? With a plethora of colours and varying styles for all figures, shortlist your colour(s) and swimwear style (bikini, one-piece, rash vest, etc).

If you need any further help or want to ask a question, please email help@stridestore.com.au
Why buy sustainable or Australian swimwear brands?
With a big focus of the slow fashion industry highlighting the 'clothing' market, some people can neglect their swimwear.

We typically only wear swimwear for a few months of the year, so the right choice can last you for a long time! Make a sustainable choice for your next purchase and rock your new bikini for many Summers to come.

Supporting local brands not only reduces the carbon miles of your product, but it also supports Australian business and employees. Why can't Australia one day become the world-leader in sustainable swimwear?
1. Cali Rae
Cali Rae is a perfect brand for conscious women who love to have their swimwear sustainable, organic & recyclable. Offering vibrant hues, the brand offers a variety for shapes & sizes to help you find an affordable choice that doesn't beak the bank!

So how do they offer recycled swimwear? Cali Rae uses Repreve - a world-leading manufacturer that turns recycled plastic bottles into a beautiful performance fibre.

Flaunt a variety of crops, bottoms, one-pieces and a whole lot more from one of Australia's leading swimwear brands.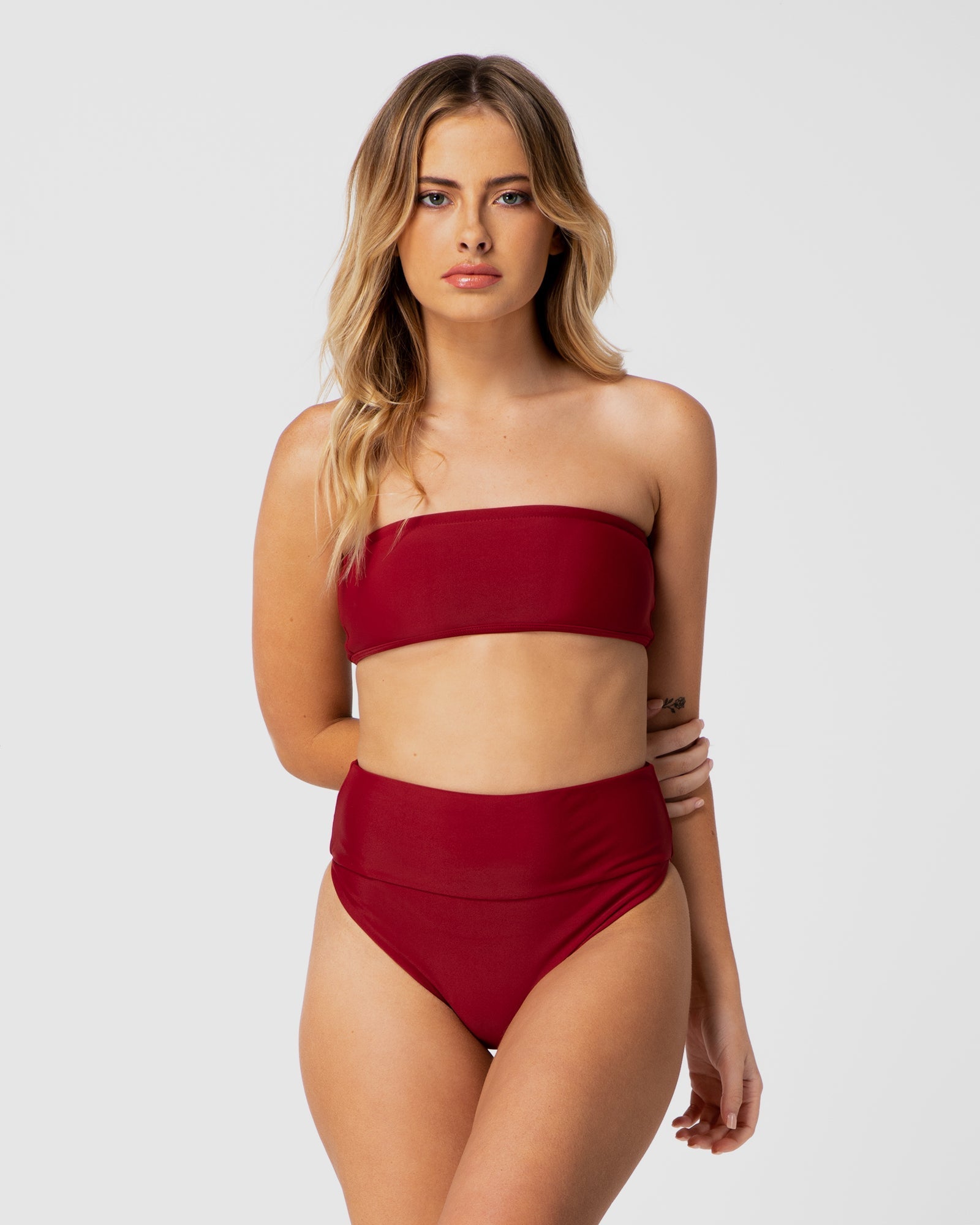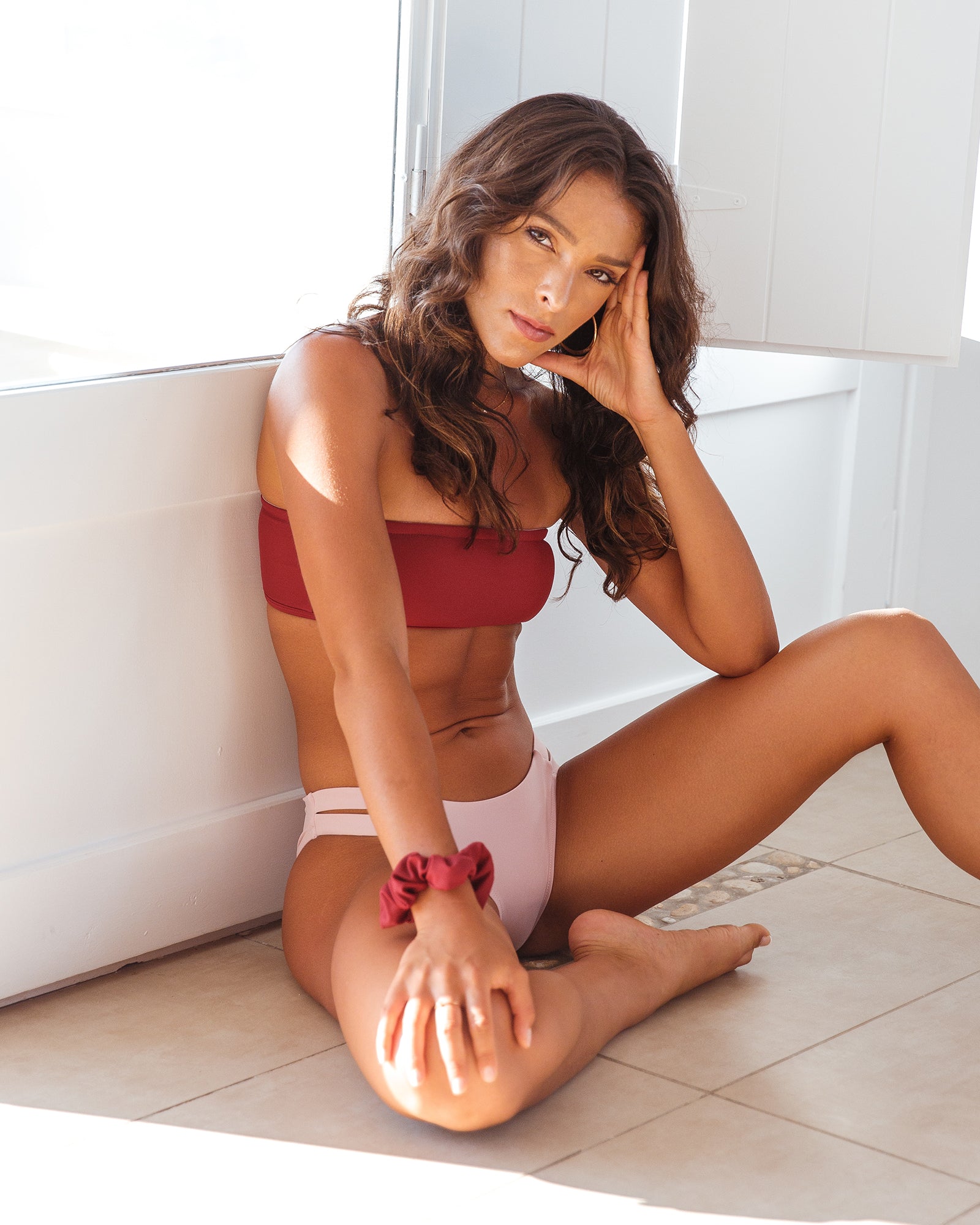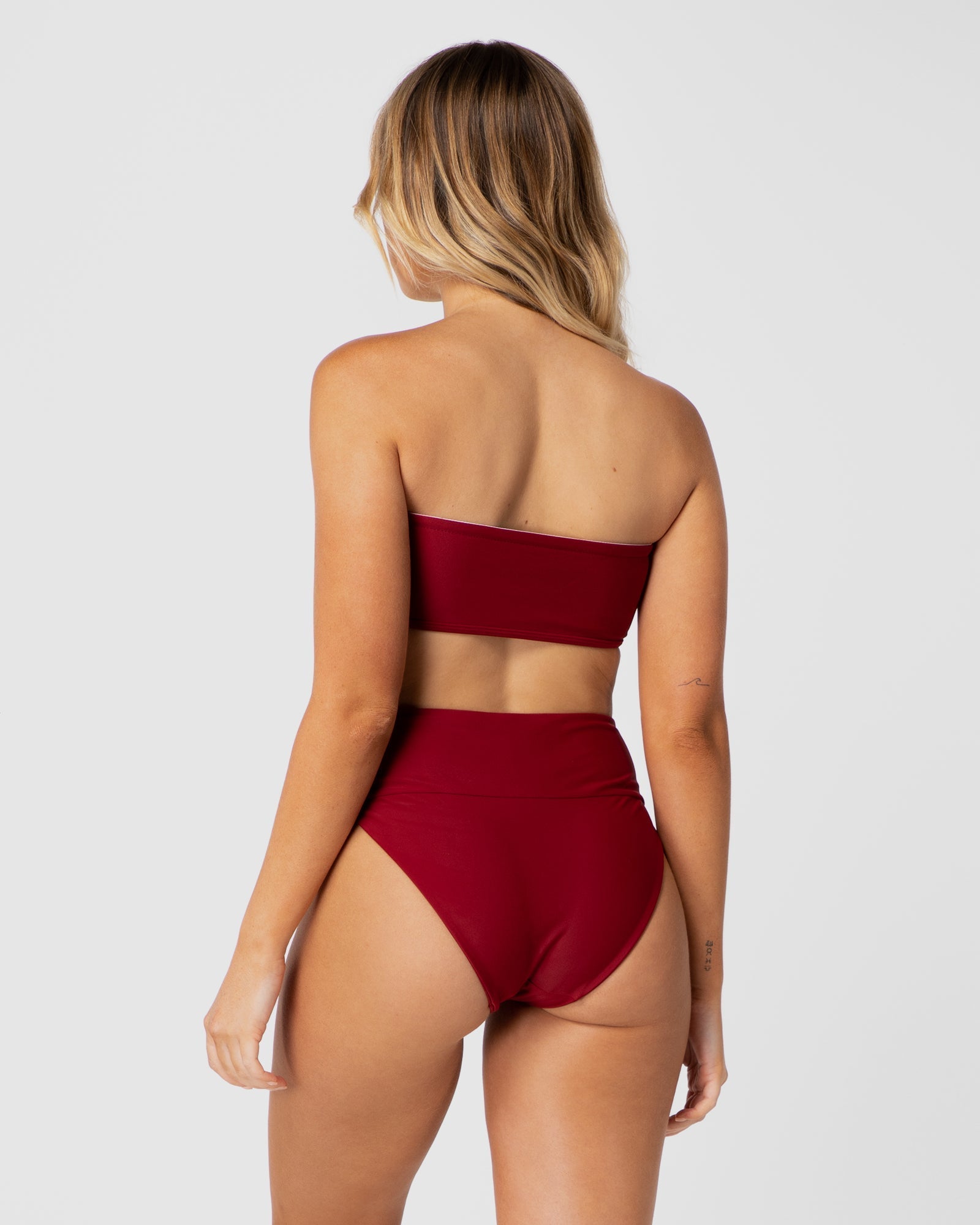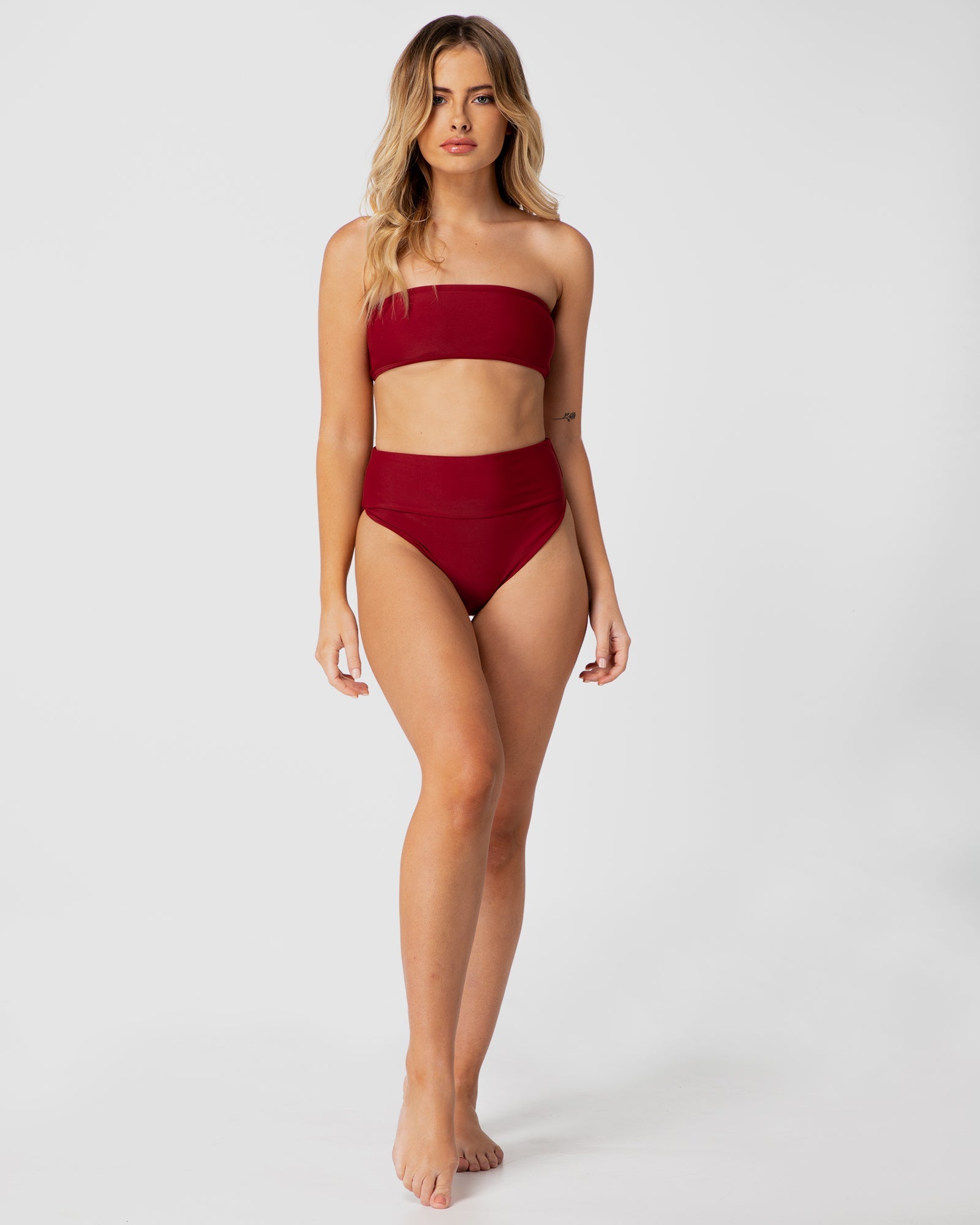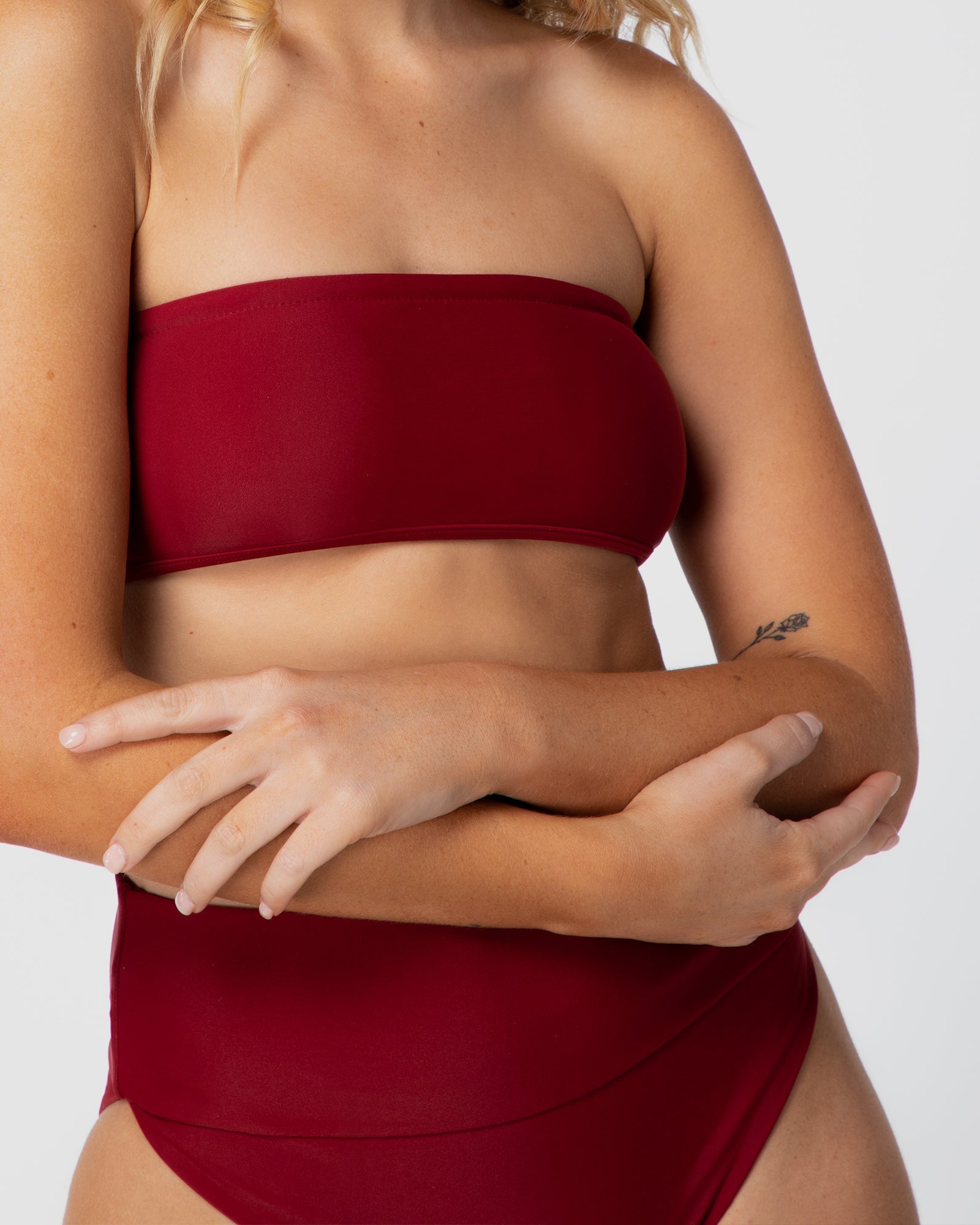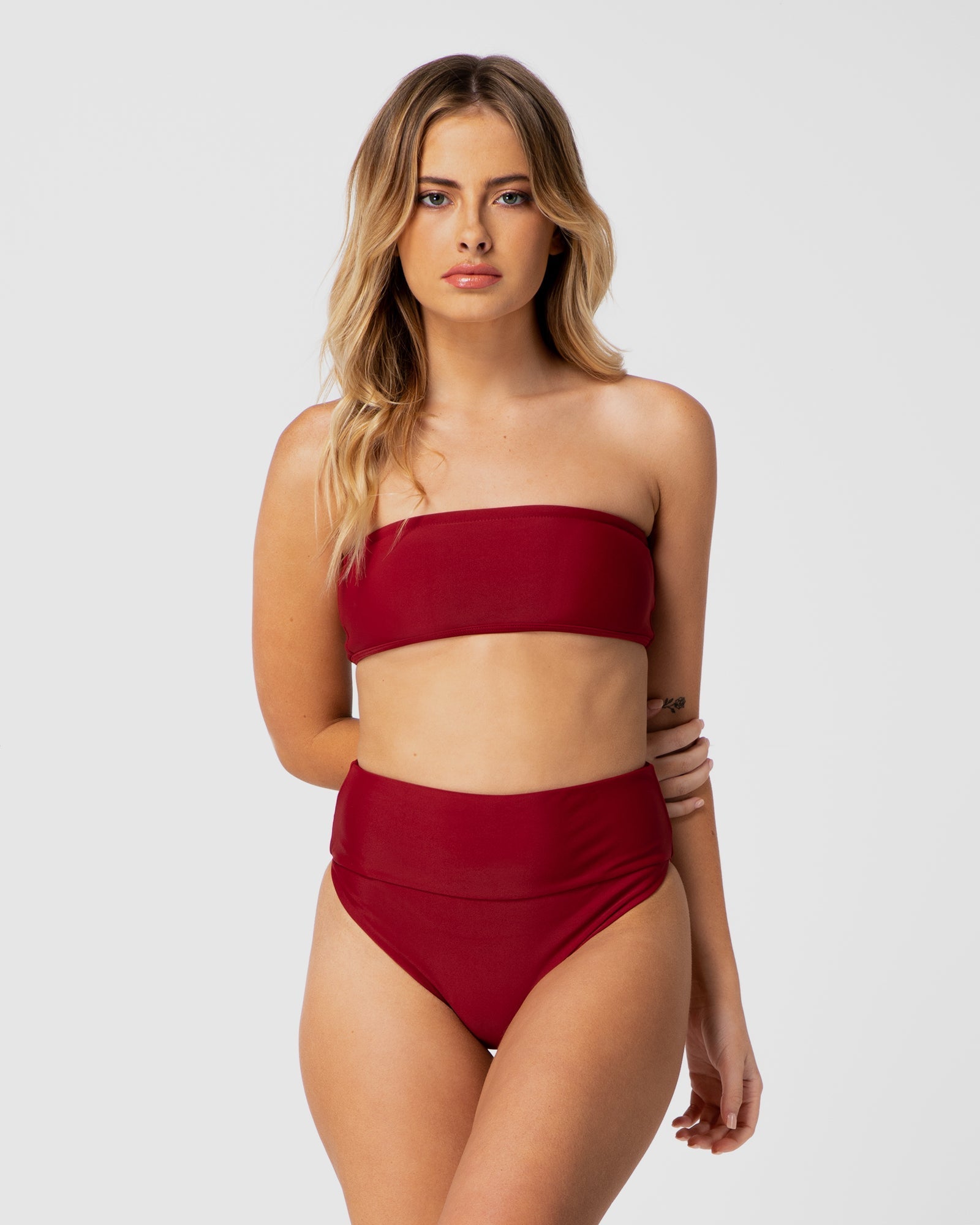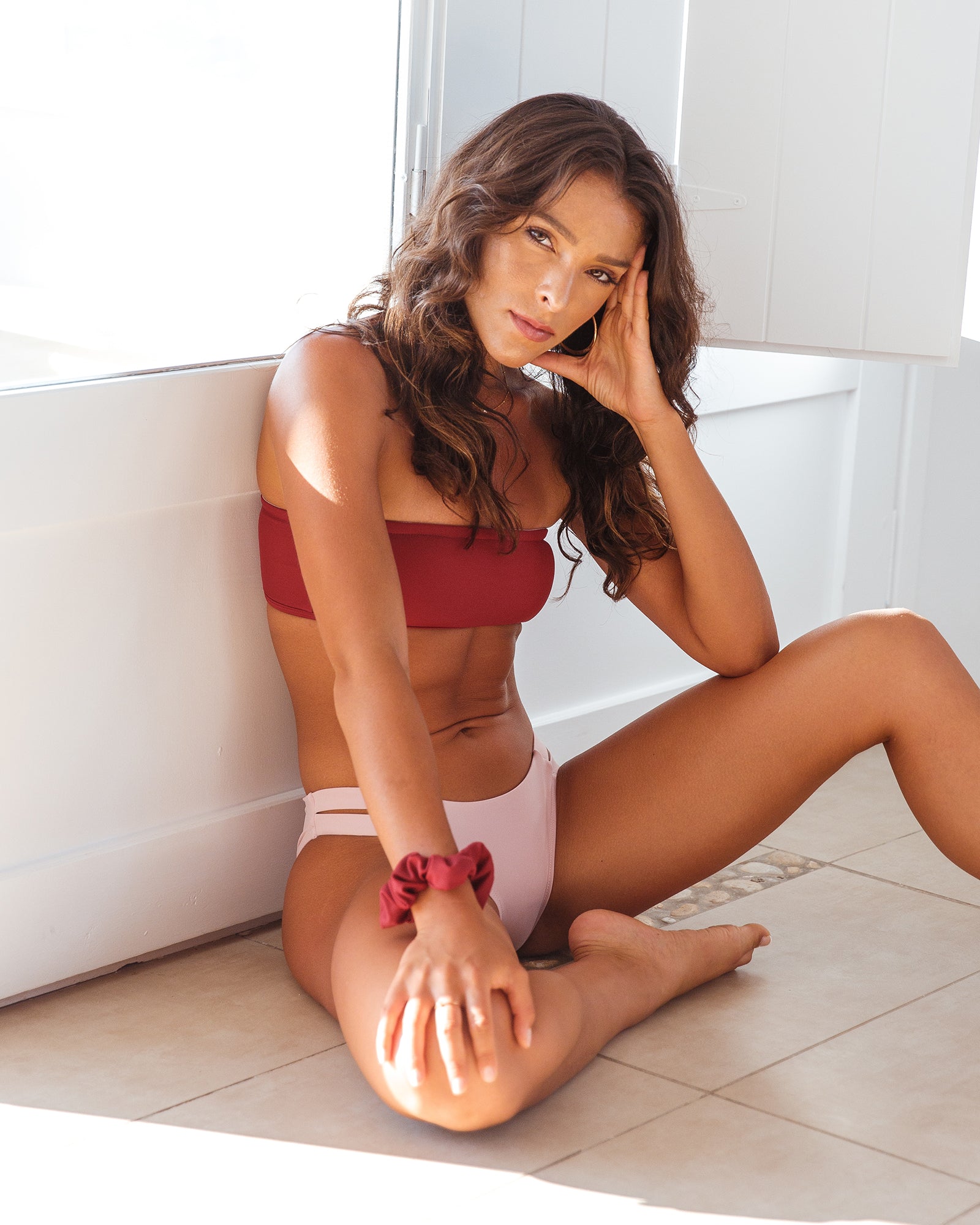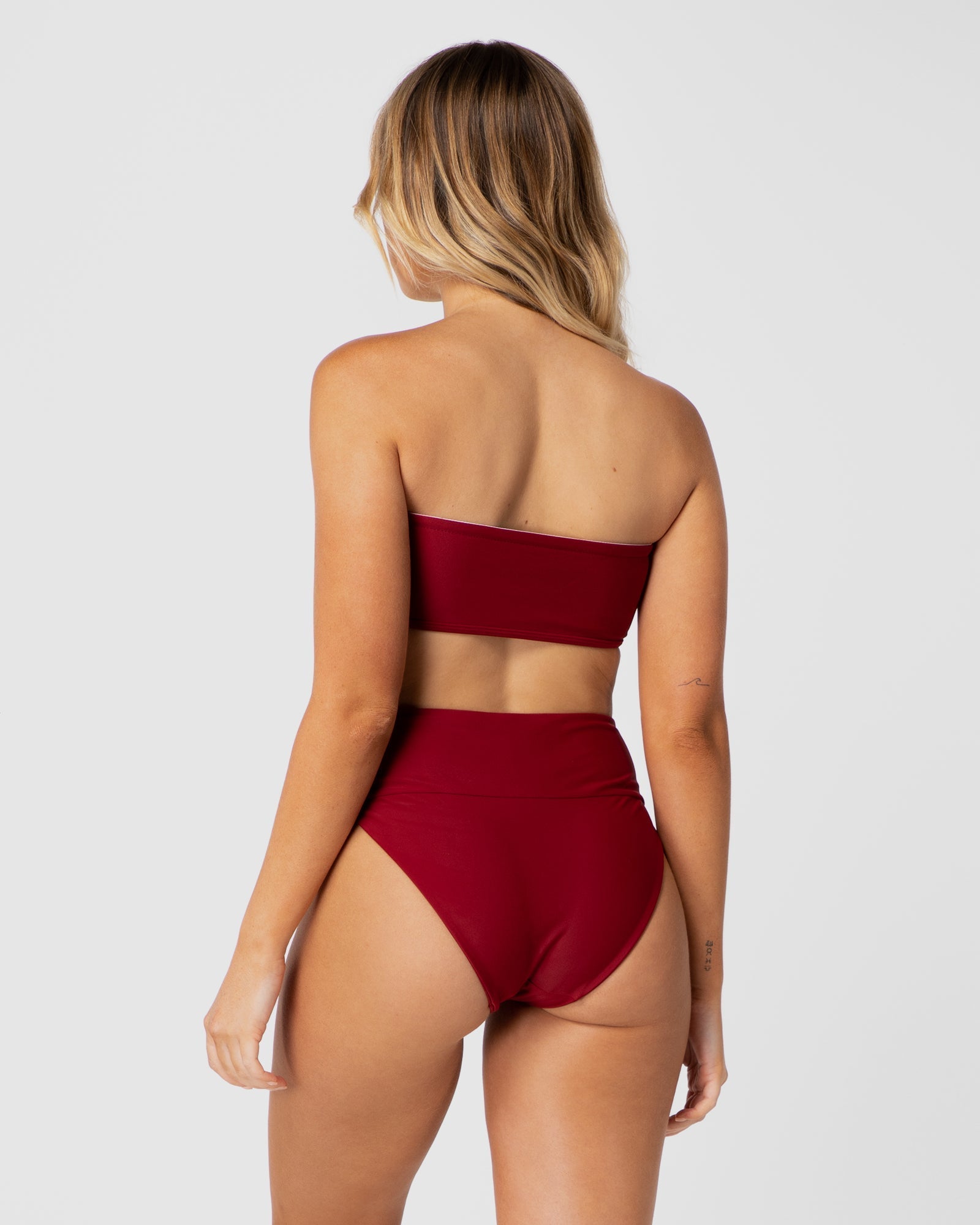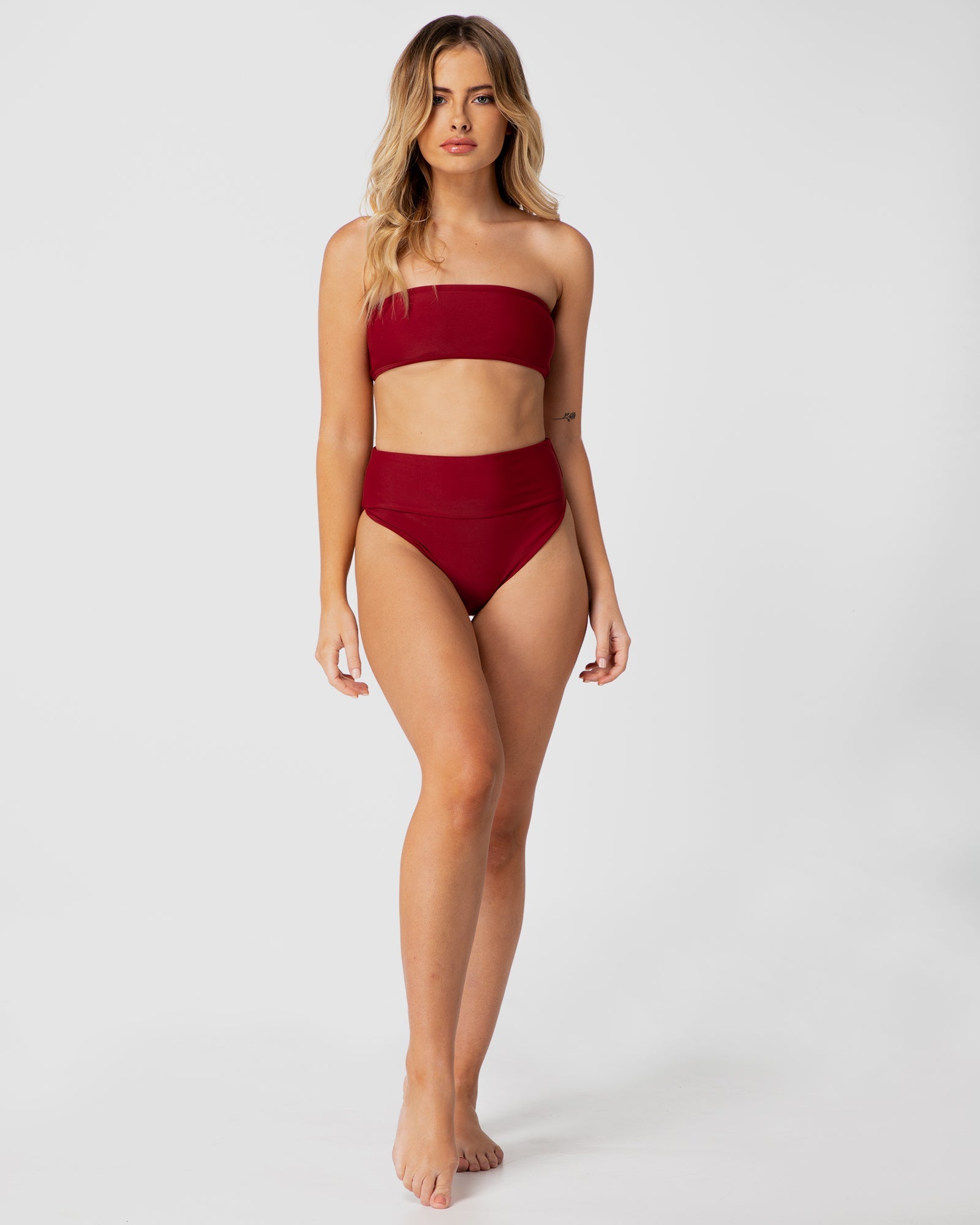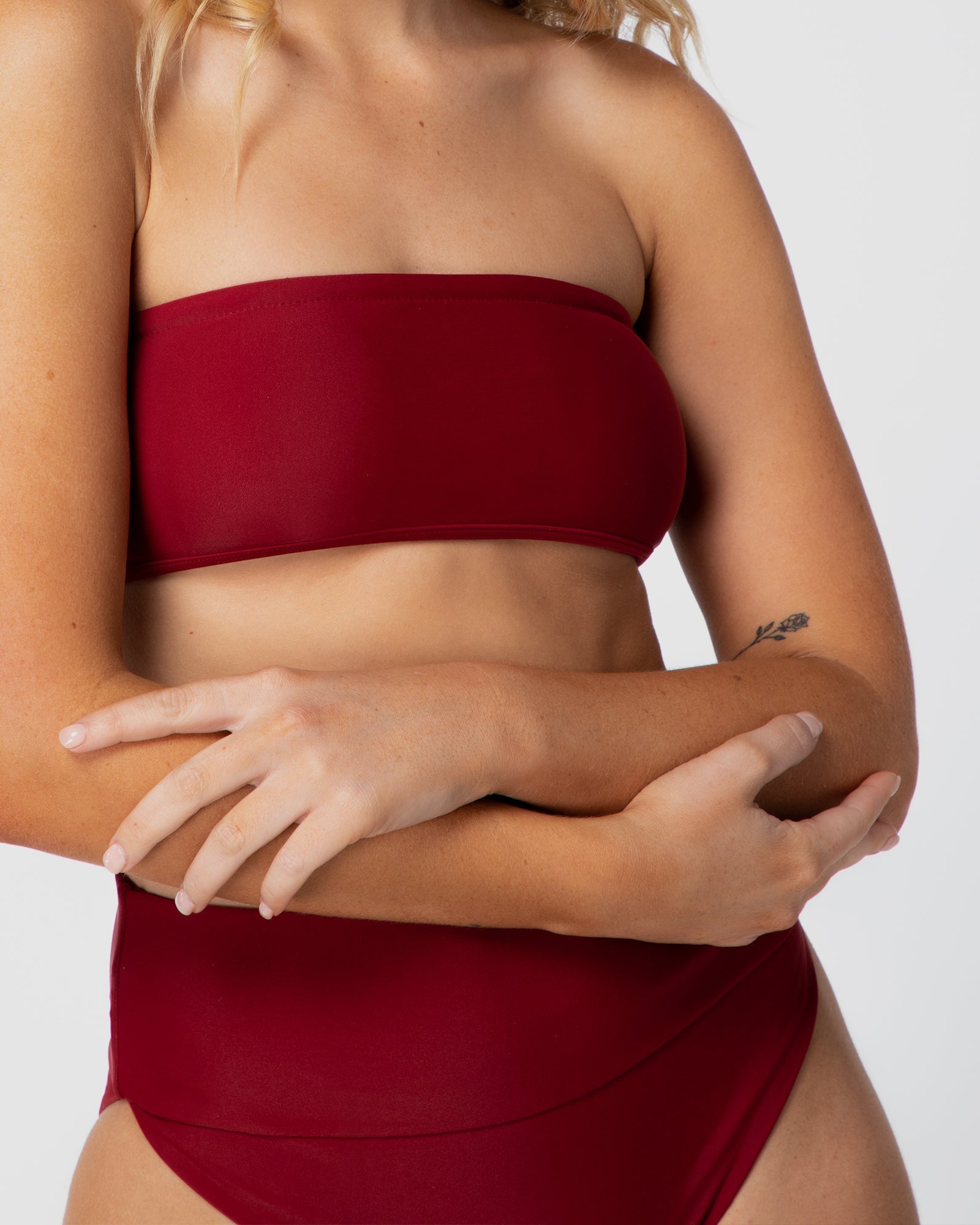 Shop Cali Rae
2. Styelle Swim
Styelle Swim is for the ethical swimwear lovers who like a Brazilian influence!

Styelle Swim is dedicated to bringing the Brazilian style to life in Australia which is gorgeous, yet innovative materials that are 30% biodegradable!

Representing all the women who stand for a sustainable future, Styelle Swim is a go-to brand for the future of eco swimwear in Australia. This is one brand always looking for what the next and most sustainable option is.

Now making waves in Europe, you can shop their whole range at Stride today
Shop Styelle Swim
3. Watermark Swimwear
Watermark Swimwear is loved by all women who adore Australian made, sustainable and stylish swimwear!

They use ECONYL - which regenerates discarded nylon, such as recycled fishing nets, into a material like virgin nylon. This is an efficient athletic fibre that's very popular with sustainable swimwear industry.

Browse their minimalist range of one-pieces, tops, bottoms and even a men's range today! It's
Shop Watermark Swimwear
4. Lanikai The Label
Inspired by the culture & values of Hawaii, Lanikai The Label was founded to treat women with perfect mix of eco friendly and Honolulu!

Also using sing ECONYL - a sustainable fibre made from regenerated Nylon - this results in stylish swimwear with a positive impact on our planet. Shop Lanikai now for ethically made swimwear reminiscent of a Summer in Hawaii!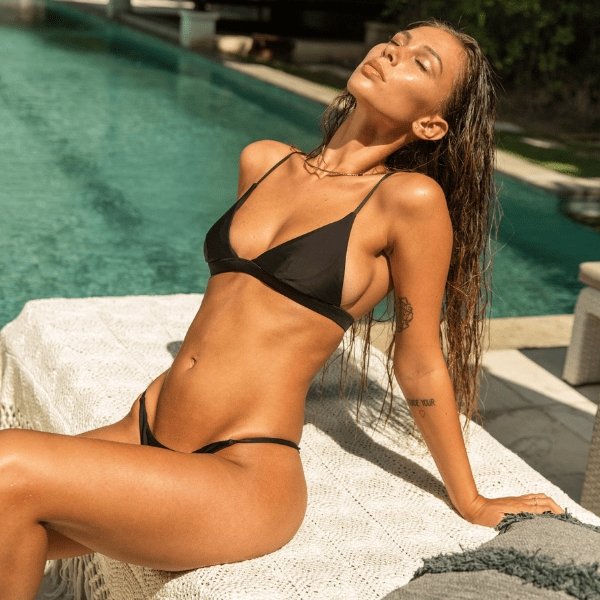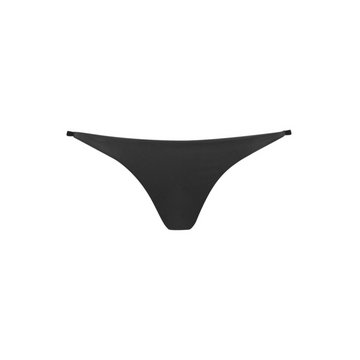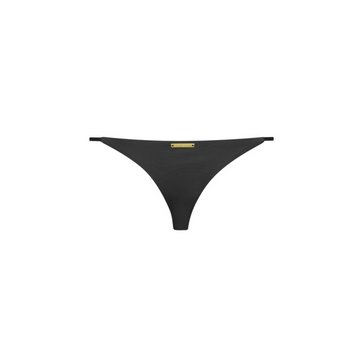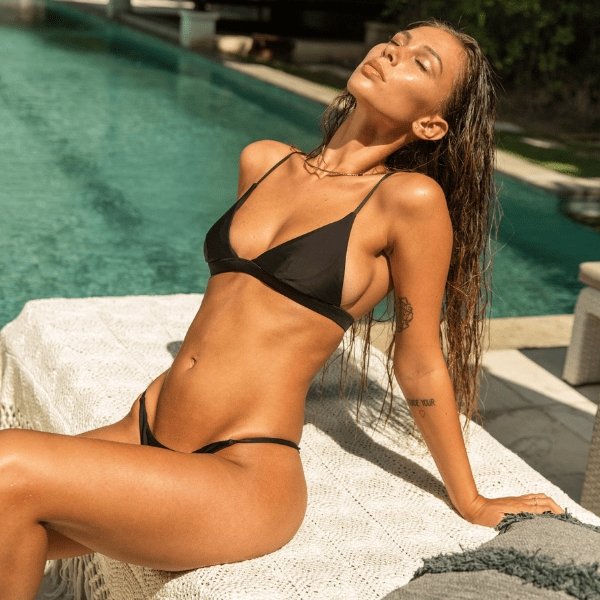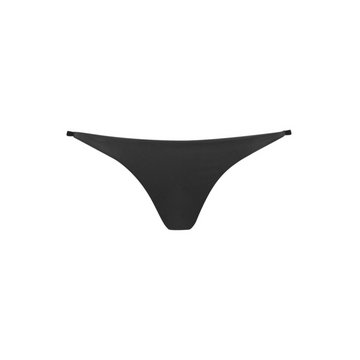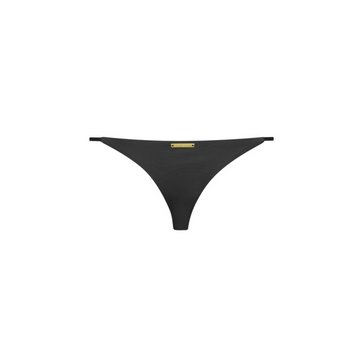 Shop Lanikai The Label
Key Takeaways
As you can see, there is no one 'correct' or 'only' ways to embrace sustainable swimwear in Australia. Remember to have an idea of what you want before you start actively shopping around.

Each brand caters to different styles, inspirations and approaches to help you find exactly what you need!

With over 250 options, Stride is your home for sustainable swimwear in Australia.

Which brand will you be shopping today?
Shop All Swimwear