Are you a blogger or aspirational writer? Or are you super passionate about ethical fashion and interested in sharing your thoughts?
We've got great news for you: we are accepting applications for guest bloggers
It's important to us at Stride that we cover a plethora of topics that our audience cares about; we have an eclectic mix of people interested in a wide range of topics.
We don't want to pigeonhole ourselves to strictly talking about ethical fashion...
This is why we cover ethical fashion, sustainability, vegan insights, currents news, how to guides and much more!
Well, we would love to hear from you then!
Do we expect a glittering CV filled with hundreds of articles? No.
Everyone starts somewhere and we would love to help your journey (regardless if you're a new or seasoned writer).
Please fill out the form below. Include a bio on your lovely self, plus links to any of your past articles 😁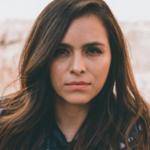 "I'm a budding journo and I've loved working with the team at Stride. They have relaxed deadlines, provide coaching on my writing and they've taught me so much about the value of SEO!"
Student, aspirational journalist and coffee addict