5 Tips For A Low Waste Christmas Guide
It's a wonderful time of year!
You're probably already on holidays, the weather is getting warmer and you're preparing for an enjoyable Christmas with the friends and family you love.
But you also want to maintain your commitment to preserving our environment… and we all know that Christmas can be a very wasteful, disposable and single-use filled event.
Not at your house though!
There are an abundance of tips, but here are 5 that we'd love to share with you.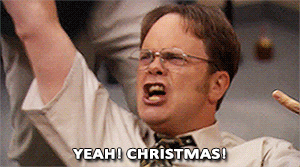 Nobody wants to be the host that didn't cook enough food for everyone, so we tend to go too far the other way and cook excessively.
Find out from your family exactly who is coming… partners, other relatives, even the dogs to feed. Find out how many mouths need food and plan accordingly.
Avoid cooking in general quantities with guesstimated numbers!
Furoshiki is the mindful art of wrapping clothes, goods and gifts in a cloth, typically with a cute knot at the top.
It is an eco-friendly and thoughtful way to wrap your gifts. Not only is it a nice touch and great for our environment, but the recipient can use the cloth for a myriad of other functions.
If you need help with the technique, check out the video below!

3. BYO REUSABLE CONTAINERS
You'll probably cook a little bit extra to be safe, or that special dish you spent hours on wasn't a hit, so you'll have leftovers!
That's totally cool, but ask your guests to bring their own reusable containers with them.
That way, great food doesn't end up in the bin, and you don't have to worry about retrirving all the containers back that you lent out… it's a win-win

If you don't have the time or resources for furoshiki, then check out the graphic below for other gift wrapping ideas that you can use from around the house!
Our personal favourite is newspaper! Easy to wrap and very accessible
Did you know that if the average American family wrapped just three presents in re-used materials, this would save 45,000 football fields of paper.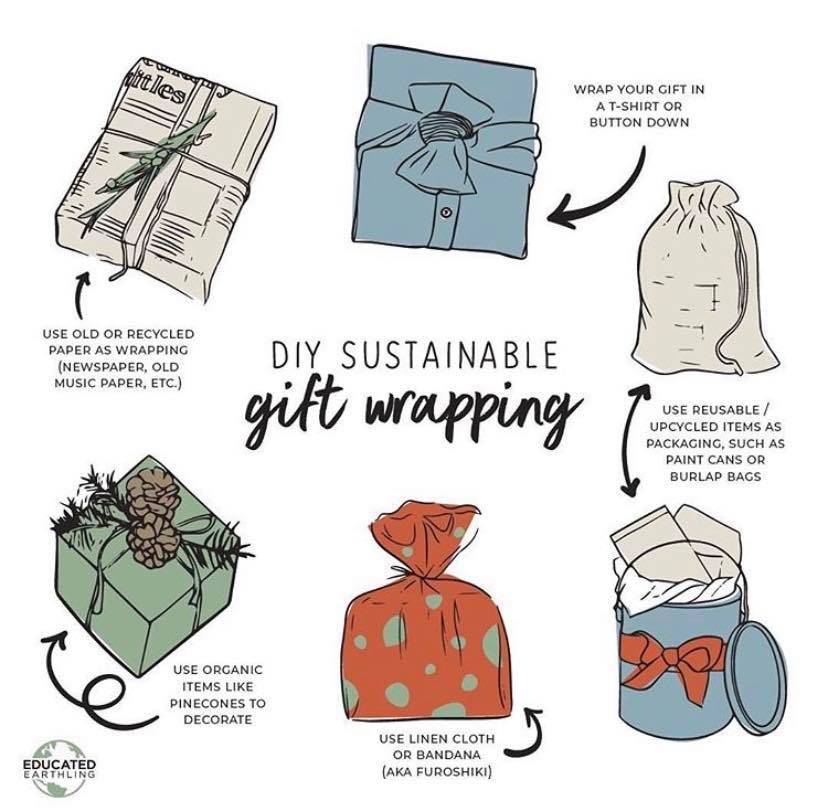 Physical gifts can be great, but memories last a lifetime.
If you know the person well enough, buy them a memorable experience to enrich their lives. Think winery tours, skydiving, cooking classes and everything in between.
Red Balloon is a great website to find the perfect experience voucher for the people you love.
Ps. You don't need to rely on shipping for these experiences, so if you've left your presents to the last minute, a great experience with an e-voucher is the way to go!

There you have it!
Our niche commitment may be to sustainable fashion, but our passion extends to sustainability in every aspect, especially an event that can be as wasteful as Christmas!
Nobody expects you to have a zero waste Christmas, but it is our hope that everyone tries their best to minimise their waste this Christmas
And if you're on the hunt for any last minute gifts of well made clothing or ethical accessories, check out our home page store by clicking here.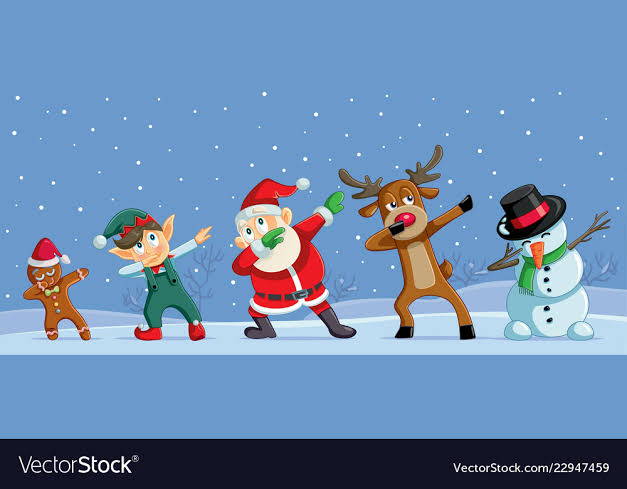 ---