5 Ways to Build a 
Sustainable Business
- Article by Fiona Wood (@fionabwood)
Kick-starting and growing a business has never been as simple as it is today. 
We have almost unlimited access to low-cost website platforms, marketing channels (some of which can be entirely free), and the entire world is at our fingertips. However, the surge of new companies has given customers one priceless commodity: a choice.
They now have access to so many different brands that they won't just settle for a brand with zero values or a business that doesn't provide benefits for loyal buyers.What that means for brands on the rise is that setting your business apart and making your brand stand out takes more than just a name or an office.
Above all, you need to stand for something. And today, with the growing environmental awareness among the prevalent buying generations, more companies are making eco-smarter choices to safeguard the planet, but also to make sure they stand a chance in the competitive market.
If you'd like to use your new business to make a difference and to be different, follow these five key steps.
1. SUSTAINABILITY IS NOT ONE-DIMENSIONAL
Too many companies associate sustainability with how they deliver or make their products and services.
Certainly, these are important and have a profound effect on your reputation and your ecological footprint, but they are far from being the only steps you can take. On the contrary, you shouldn't limit yourself to the aspect of your business that's meant for the customers only. 
Look at your partnerships: do you collaborate with the most affordable vendors, or do you choose them based on their carbon footprint and sustainability initiatives, too?
From your manufacturers, suppliers, vendors, all the way to your legal representatives and your consultants, your partners should all reflect your sustainability goals and invest in a greener world.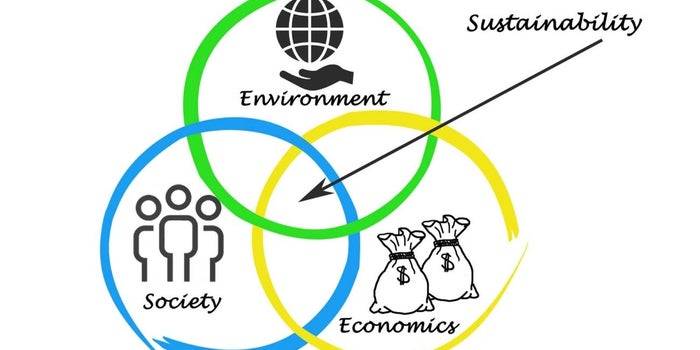 2. DITCH PAPER AND GO DIGITAL
In fast-paced industries such as hospitality, every little piece of the puzzle can make a major impact on how you run your company.
For example, coffee shops with a green mindset often invest in suppliers that focus on fair trade and renewable resources. You can take your efforts a step further and digitize your operations with a comprehensive mobile POS system that allows you to streamline your table-side ordering and staff communication.
Instead of typical paper-based orders, these digital tracking systems help reduce your use of paper, the number of ordering mix-ups, and help integrate your entire staff's communication to prevent issues.
In addition to cutting costs on paper supplies, you'll also work with digital reports, digital ordering, and mobile payment options that help keep your customers happy and your business greener. 
3. CONNECT WITH A RELEVANT CAUSE
In addition to strong, yet sustainable partnerships and making your internal operations greener in the process, you can also make sure that your brand donates a portion of its profits to a cause you and your customers love.
Whether it's helping a local animal shelter, a tree-planting initiative, or helping clean up the ocean, you can definitely do your bit if you let your eco-conscious customers know that each of their purchases has a positive impact on the environment. 
4. FOCUS ON RENEWABLE ENERGY
While most businesses still use traditional energy sources, you, as a new brand on the horizon, have a chance to choose differently. In this case, you can switch to more sustainable energy sources and smarter ways to consume energy in your entire operation.
For instance, you can switch to solar panels and portable solar chargers for your in-office devices, while you can use water-saving faucets and other tech-driven extensions that help make your office a little smarter when it comes to consuming energy.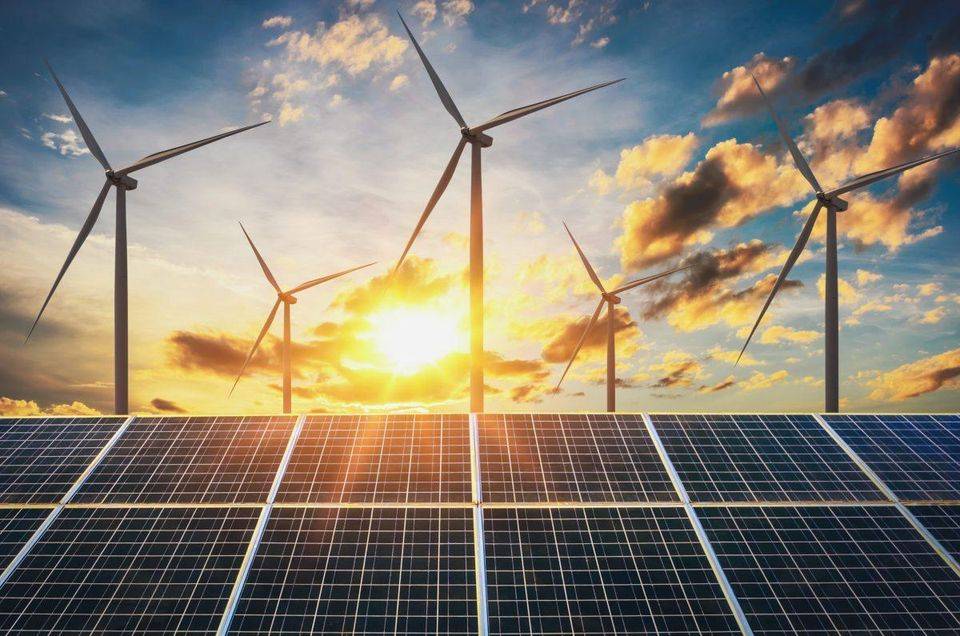 Finally, beyond what you can do on paper and how your initiatives help preserve our lovely planet, your employees should be the ones to live out your brand's values every day.
What that means in real life is that you should first and foremost hire based on those values and work alongside people who are happy to go that extra mile every day. 
From abandoning plastic cups and bottles, all the way to working remotely whenever possible, your employees can significantly reduce your brand's carbon footprint and help you live the values your brand embodies.
There is so much you can do with your new business presence, but you also need to plan your eco-friendly steps and initiatives for them to work.
Use this simple guide to transform how you build your business from the ground up, and you'll instead build a legacy and a set of values, and not merely another product on a shelf, or another service.
Becoming sustainable is one of the most rewarding steps any brand can take, and it's up to you to lead the way in your industry from the get-go.
And if you're thinking about shopping some sustainable fashion by Australia's finest labels, then check out the links below! 😊